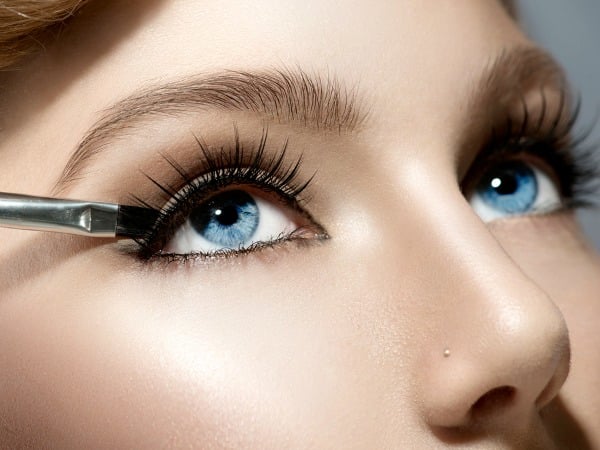 Courtesy-Meraki Lane
You might think buying eyeliner is easy, all you need to do is go out pick out a shade and boom! You're good to go; it isn't. There is so much that goes into consideration before finding the perfect formula for your eyes and skin.
We have picked out the 3 most common eye liner types for you, so you can choose the right one.
1. Gel Eyeliners
Gel liners may look a little intimidating but it a must try if you love doing cat eyes. A gel liner is usually waterproof because of its waxy consistency. If you are looking for a long lasting formula then a gel based liner is your safest bet. You can use an angled brush for precise strokes or a Q-Tip for a smoky effect, either way it stays put until you remove it with a makeup remover. Gel liners are also super easy to blend so it can be used as an eye shadow base as well.
2. Liquid Eyeliners
Basically there are two types of liquid eyeliner; the felt-tip and brush tip. The felt-tip is great for creating a winged liner; it is precise and dries down completely. It comes in a marker form and gives you more control over the thickness. The brush tip liner is great for creating ultra-thin and crisp lines. That being said, it is quite difficult to smudge liquid eyeliner as it dries down almost immediately. These are great for lining your lash line but cannot used in waterline whatsoever.
3. Pencil Liner
There are two types of pencil eyeliners; the regular pencil and the retractable pencil. As the name suggests the regular eyeliner pencil is regular and the retractable pencil is just the same except you don't have to sharpen it. A pencil liner is a staple item that everyone must own because of its versatility. They can work in waterline, tight line, as a liner or eye shadow base.
So, which one is your favourite type of eyeliner? To make those liners pop and for best results, use mineral foundation makeup underneath.