If you're considering a VoIP phone system for small business but are concerned about the cost, consider how much money you could be losing by not having one. Being a small business owner, you might feel like you can't compete with larger well-known names in your industry. The one or two lines you have coming into your business aren't cutting it and customers often go elsewhere because they either get an answering machine or a busy signal.
With a professionally designed voip phone system, you can give potential customers a completely different perception of your business and what you have to offer. First impressions are everything and most consumers won't have much confidence in a business that has a number that goes directly to an answering machine when calls can't be immediately answered.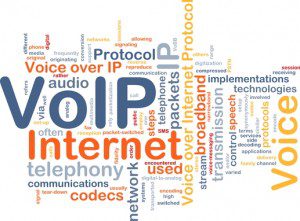 Now picture a professional auto-attendant that announces your business and advises callers how to reach their intended party. The service or product you offer is the same and yet potential customers are already more likely to buy based on the way that initial contact was handled. This in effect, gives the customer the impression that you are a big name company that they can trust.
Another advantage that large businesses have over their smaller counterparts is the ability to expand into wider markets. As a smaller business owner, you might think that you don't have that same advantage. With the new VoIP technology, you can essentially have a presence in any location that supports a high speed internet connection.